By LIU Zhimin, CHEN Jinyan, HUANG Weihaiand WEI Wei
GCHERA World Dialogue "Education and Innovation in Agricultural and Life Sciences: Fostering Agriculture Innovation Systems through the Linkage of University, Industry and Government" was held in Nanjing Agricultural University on Sept. 20-21, 2014.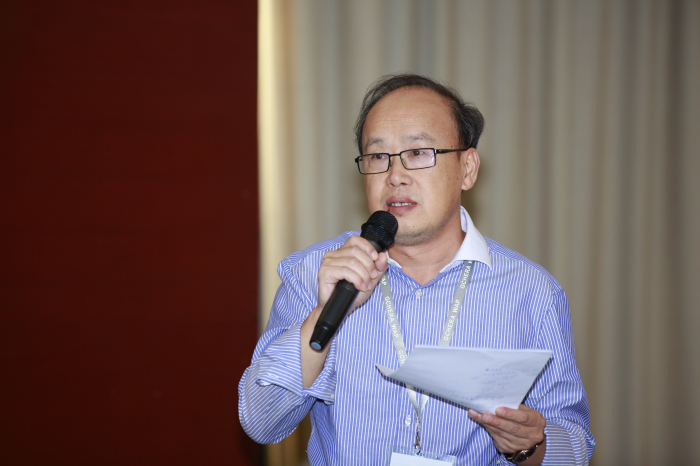 Closing Remarks of ZHOU Guanghong (the President of NAU)
Six keynote speakers presented their speech around this topic on the afternoon of Sept. 20, 2014. Both John KENNELLY (President of GCHERA) & ZHANG Hongsheng (Director of the office of International Relations, NAU) co-chaired the World Dialogue.
Martin KROPFF (from Wageningen University and Research Centre, Netherlands) introduced "Innovation in the Agri-Food sector through PPP Concept, Strategy and Perspective".
James TUITOEK (from Egerton University, Kenya) provided "Engagement of Small Scale Farmers through Student Attachment Program".
GCHERA WAP Laureate 2013 - William Ronnie COFFMAN (from Cornell University, USA) illustrated "Cornell University: 150 years of educational innovation".
Mary M BUHR (from College of Agriculture & Bioresources, University of Saskatchewan, Canada) provided "Harvesting Money: unique ways to fund agricultural research".
Mark HOLDERNESS (from Global Forum (GFAR), c/o FAO, Italy) had a discussion on "Universities as partners in delivering the GFAR Innovation Strategy".
HUANG Jiaqi (from Young Professionals for Agricultural Development (YPARD)) suggested "Meeting the needs of youth that meet the needs of the agricultural sector".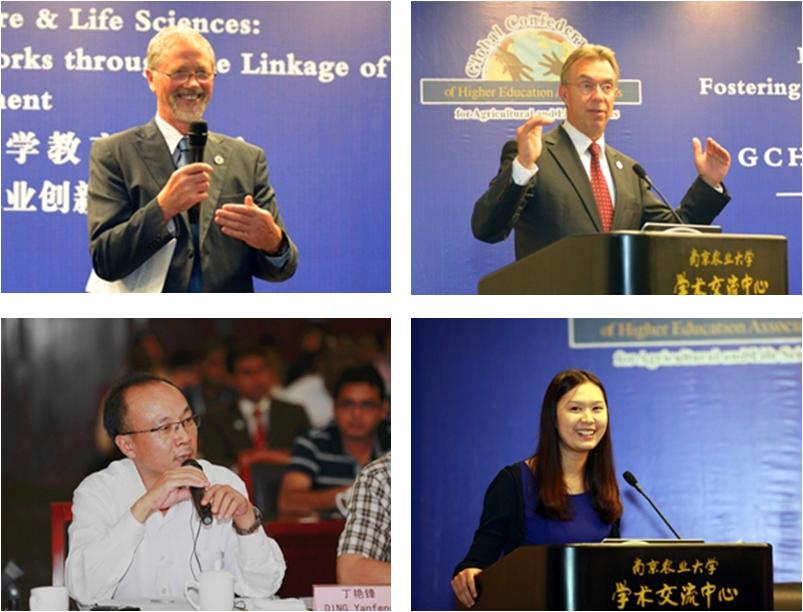 The GCHERA World Dialogue (case study) was continued on the morning of Sept. 21, 2014 in NAU of China. Five cases studies were demonstrated. Vice President of GCHERA Ian Maw and Prof. of NAU ZHAO Fangjie co-chaired this section.
Maurice BOLAND (from Alltech, Ireland) provided "Developing Research and Educational Alliances".
Trevor TOMKINS (from Venture Dairy Enterprises, USA) had a discussion on "Potential of universities to be partners in agricultural development enterprises in emerging economies".
David BRESSLER (Biorefining Conversions Network, University of Alberta, Canada) gave a description of "Biorefining Conversions Network (BCN) Alberta".
Daniel SHERRARD (Earth University, Costa Rica) introduced "A Partnership for Sustainability - EARTH University and Whole Foods Market".
CHEN Jinfeng (from Nanjing Agricultural University, China) shared "The Chinese model on interrelated innovation system of University-Industry- Government".
"Face to Face Discussion Session" was held on the afternoon of Sept. 21, 2014. Scholars, entrepreneurs and representatives had a warmly interaction with students on the topics of "how to attract youth to choose agriculture-related subjects", "engagement of Universities in the cooperation with industry" and so on.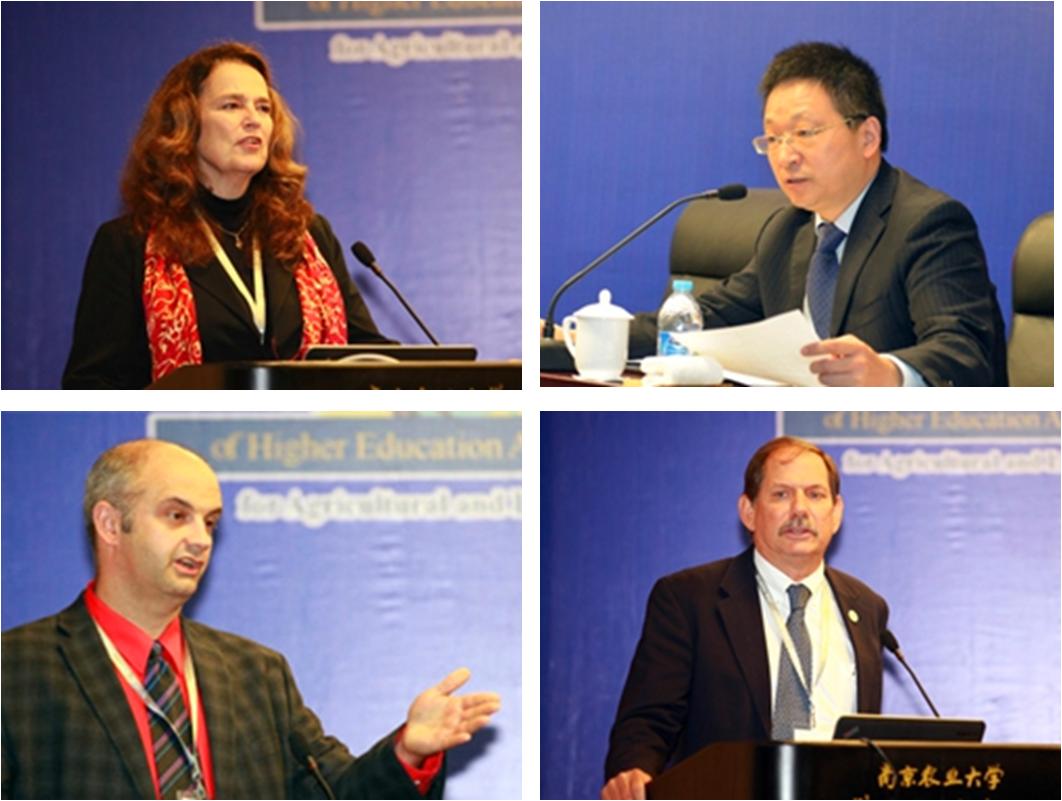 ZHOU Guanghong, the President of NAU, made a closing remarks. "Innovation is the core power to drive social development. Agri-related universities are at the same time the place to create knowledge and the key factor in the circle of knowledge transfer and re-innovation. The reason why NAU and GCHERA co-established the Prize, is to honor scholars who make distinguished contribution to the education, research and extension of world agriculture and life sciences, to enhance global exchange and cooperation in related fields, and to encourage and guide more scientists to improve the innovative development of world agriculture and life sciences."he said.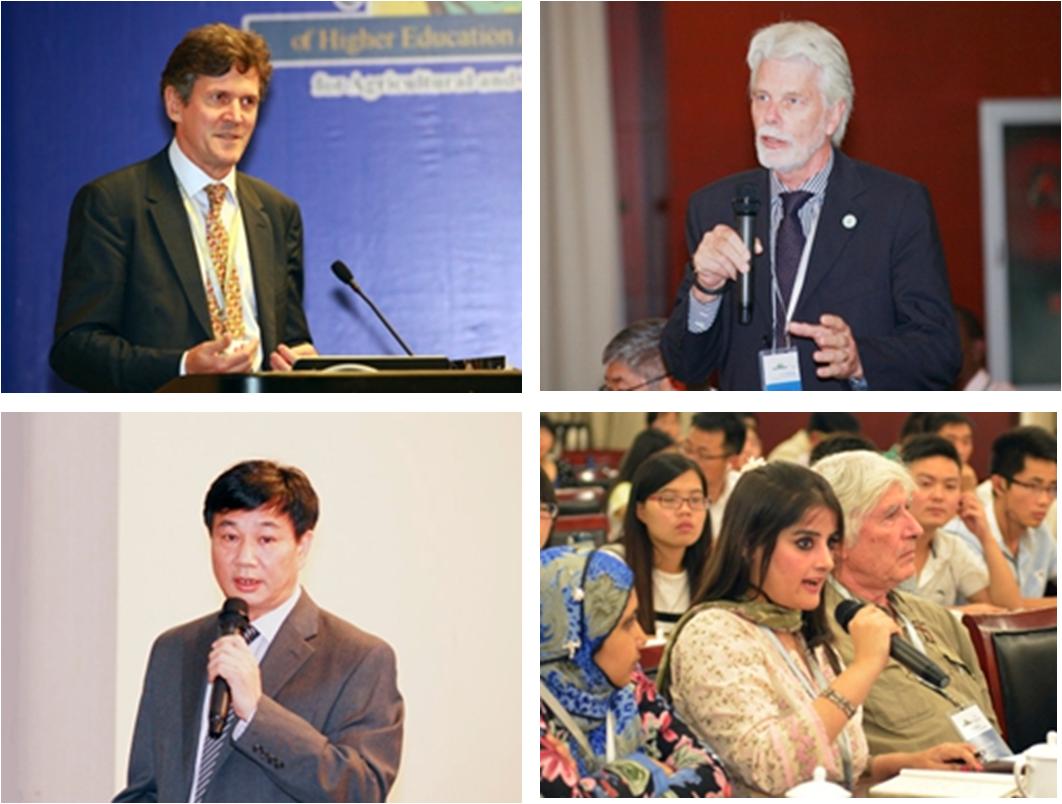 The 3rd GCHERA World Agriculture Prize is planned to be held at Nanjing Agricultural University on September 2015.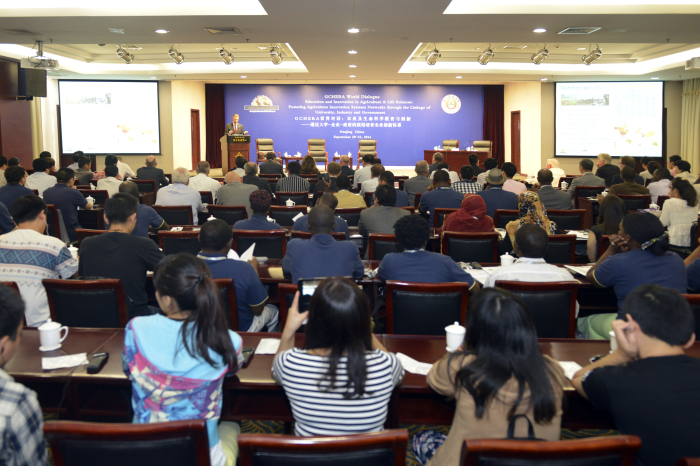 Acknowledge: All the pictures are provided by News Agency of NAU